WHO AM I?
My name is Christophe Sousa, and I am the founder of DOOWEET, once a non-profit organisation under law 1901 aiming to promote singers and musicians of all stripes, which has subsequently become a music promotion agency in and of its own right.
MY "OFFICIAL" CV
While I am very happy to have gained my baccalaureate (with merit no less), I am equally proud of not holding any other qualifications. It wasn't not for lack of trying, as I threw myself into new fewer than 4 different courses, ranging from languages to IT and even music (then being convinced of my talent). I was never built for further studies, or maybe they were never built for me, who knows… But the fact remains that this lack of qualifications instilled me with an even more dedicated approach to my job search.
From one job to another, each more rewarding than the last, I finally found the role I had been looking for, namely working within a music organisation (the Cité de la Musique in Paris, but let's not name-drop). Alongside this, I set up a small-scale association aiming to showcase emerging artists at the very beginning of their music career.
Why did I do that ?
Out a passion for music and also an appetite for a challenge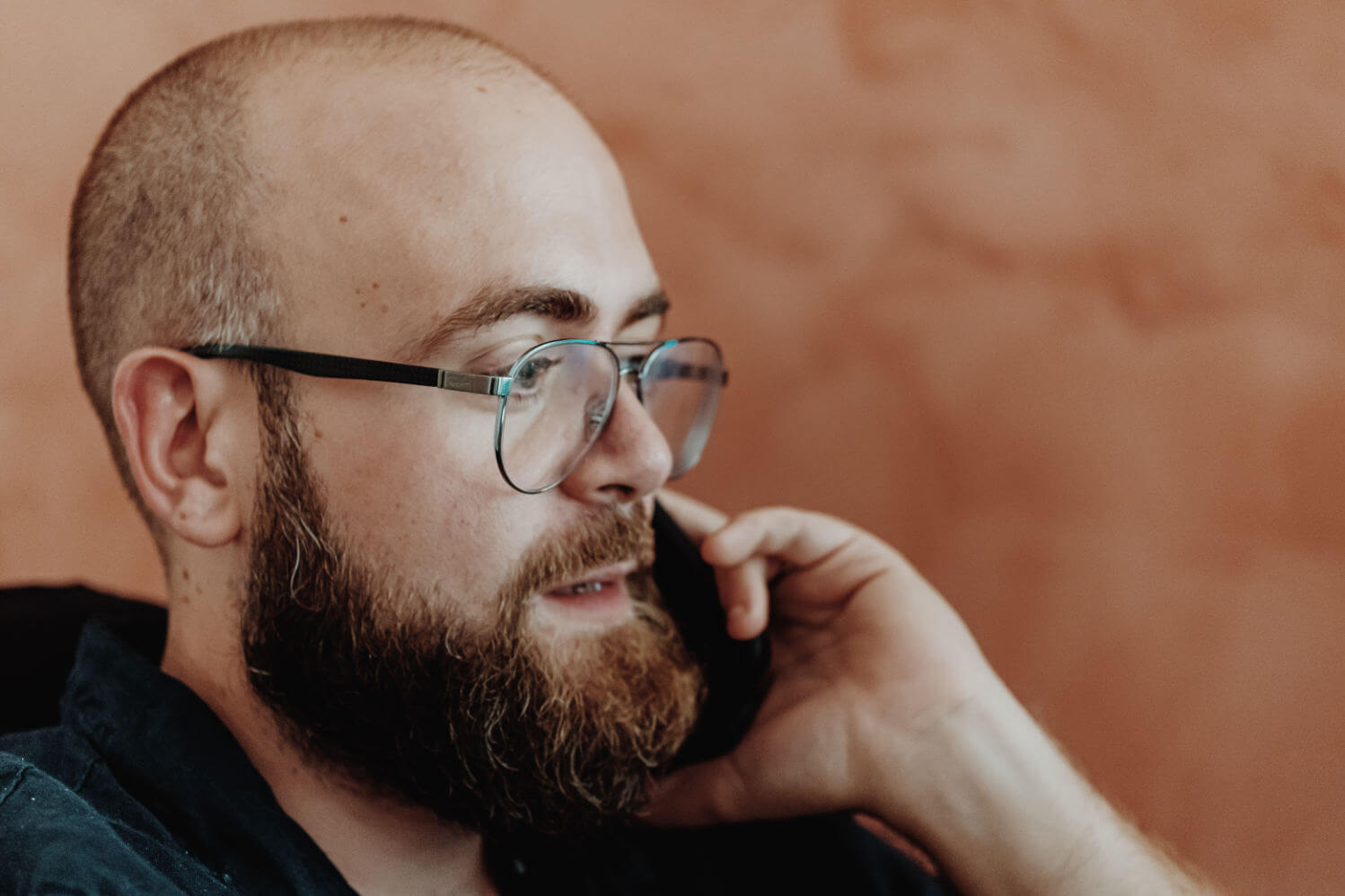 .I imagined an approach to music promotion which broke with the status quo, which had a very specific framework, followed a clear path and avoided any possibility of reverting back to the old habits of traditional promotion. When I launched this project, I naturally hoped for the success it deserved, but I never expected it to take off the way it did. I ended up spending more time managing my little association of music press officers than in my role at the Cité de la Musique!
Personnel restructuring did the rest: either I could continue to collaborate with them as an outsourcer (and an unpaid one at that), or I would have to go and work elsewhere. What many people would have seen as a disaster, I in my slightly unconventional way took as a new challenge and an opportunity for my association. And so, Dooweet went from being a small non-profit to gaining the status of fully-owned company, swallowing up all my savings along the way, but offering an unrivalled sense of satisfaction.
WHY Dooweet ?
To shed a little more light on this, I would mention that the success of Dooweet did not simply come by magic: when you have a goal, you have to give it your all, and the first step is to forget about counting the hours you're putting in. I won't go into the reactions I've had from major music figures, who are occasionally amused by my approach but then stunned by the success of Dooweet projects. While some are irritated, others choose to keep their noses to the grindstone…
While some are irritated, others choose to keep their noses to the grindstone..
The music industry, a mythical world whose complex workings can drive even those with the patience of saints to distraction, is in constant flux… Without wanting to denigrate traditional music promotion methods, which cannot be ignored, you also have to move with the times and keep updating things. Portable cassette and CD players have long been replaced by smartphones, and streaming platforms are the media of choice. Which is exactly why music promotion succeeds through steps targeting all aspects of your career: your creative output, of course, but also your marketing, press releases, social media management and even your presence online and on streaming platforms.
Without actually realising, I have just summarised the role of the professional press officers at Dooweet: to offer both 360° and precise support, to stack the odds as much in the favour of artists trying to get their break or relaunch a career in music. We are present in Paris and Montpellier, so that as many people as possible can contact us easily and their promotional or marketing campaigns can be studied in detail. We're ready and waiting to give you a warm welcome and discuss your plans together as well as the steps that will best meet your needs and reflect your material or financial circumstances.
ARTISTS MANAGED BY CHRISTOPHE
VIRNA NOVA
• Classical guitar First Prize winner at the Paris Conservatoire of Music and Dance .
1998 à 2001 (prize awarded)
• Supported by Yamaha Music France for ten years after being awarded the first prize for classical guitar (concerts, tour, demo and master classes in different styles).
2002 to 2012.
• Transcription and teaching on the topic of acoustic guitar and vocal interpretation with the magazine "Guitar Unplugged" for three years
2011 to 2013.
• Tournée mondiale avec Wyclef Jean (Fondateur des Fugees).
2010 to present
• World tour with Manou Gallo (Former Zap Mama bassist)
2009 to 2018.
• Radio and TV performances as well as at various events as a support guitarist (Florent Pagny, Eros Ramazotti, Wyclef Jean, Ahmed Soultan, Margareth Menezes, Trÿo, Yaël Naim, Jean Luc Lahaye, Serge Lama …) C à vous, RTL2, TF1, France2, France3, M6, MTV International, NRJ , Skyrock, RMC,BBC World… 2001 to present day
AHMED SOULTAN
• MTV EMA Best Africa/Middle-East/India Act 2012 & 2013
• MTV EMA Worldwide act nomine 2012 & 2013
• Moroccan Music Award Winner Best Pop 2013
• World Music Award Best Male & Entertainer nomine 2014
• All Africa Music Awards Best Male North Africa 2014
• All Africa Music Awards Best Male North Africa 2015
• All Africa Music Awards Best African Album 2015